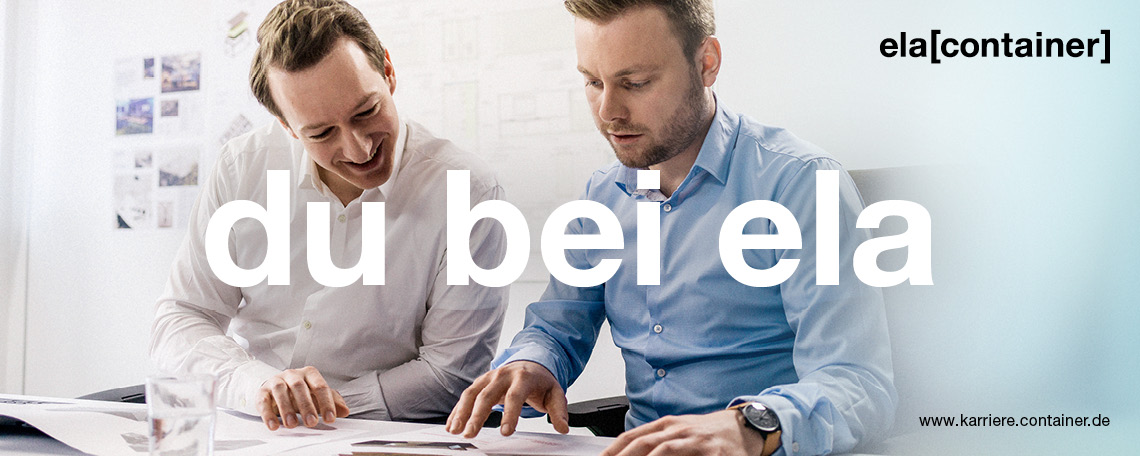 Electrical Engineer in the field of development / design - ELA Container Offshore (m/f/x)

Location: Haren
Working Hours: Full-time employee
1,200 employees in 21 locations around the world with a fleet of 50,000+ circulating containers. Since ELA's establishment in 1972, our business has continuously been expanding, we are specialists in mobile room solutions. Our family-run company based in Haren (Ems), Germany, is growing at a fast pace and we are actively looking for qualified and dedicated team players to join us locally, internationally and beyond.
We are currently looking for an Electrial engineer in the field of development / design (m/f/x) for ELA Container Offshore GmbH. Further information about the company can be found below in the advertisement or under the following link https://www.ela-offshore.com/de. 

You are a human being with your own personal profile of qualifications, talents and desires. And we are not a company like any other. We offer exciting tasks, opportunities for further development and a relaxed Moin culture. Interested? Then we should get to know each other better.  
Your responsibilities
Determination of product requirements on the basis of customer requirements and standards
Revision and further development of the existing product portfolio
Independent and active participation in projects from brainstorming and concept creation to implementation
Testing and acceptance of electrotechnical components
Responsibility for the preparation of circuit diagrams and documentation of electrical systems
Review of applicable standards and regulations
Supporting our sales staff in the preparation of quotations
Your skills
Successfully completed studies in the field of electrical engineering with a focus on building services engineering or comparable qualification
Knowledge of DIN VDE 0100 desirable
Strong communication and teamwork skills
Knowledge of AutoCAD Electrical or E-Plan desirable
Good knowledge of MS-Office
Very good technical understanding
Good knowledge of English, both written and spoken
What you can expect from us 
We offer you a permanent employment contract
In order to keep you fit and healthy, we regularly offer you various health campaigns
You benefit from our company fitness offer: Thousands of gyms, public swimming pools, etc. throughout Germany are available to you without restriction for only €25 per month.
We offer you interesting competence trainings
We take care of your company pension scheme and offer you capital-forming benefits
At ELA Offshore you can also expect a varied job in a globally operating company and an uncomplicated interaction with one another
How you can apply
Please send your documents via our career website (www.karriere.container.de/en/) or via email (career@ela-container.com) including your CV, your essential certificates and qualifications, as well as a few lines about yourself and why we fit. We would then like to meet and have a personal conversation with you. We look forward to hear from you!


Any questions?
Contact us via email or WhatsApp/text message on +49 1511 9539616.
What we do at ELA Container Offshore
ELA Container Offshore GmbH was founded in 2014 and is a member of the ELA Container Group. We see ourselves as a service provider for all conceivable mobile space solutions in container form for the entire offshore market. With over 800 offshore container units, ELA Container Offshore operates a large fleet of standardized rental containers as well as the corresponding accessories required by customers. In addition to living containers in the form of sleeping quarters, offices, meeting and changing rooms (with or without sanitary equipment), this also includes storage and transport or refrigerated containers, associated stairs, platforms or even functional, mobile workshop containers with a wide range of equipment. According to the motto "Flexibility on Demand", our offshore containers are available in the shortest possible time. Thanks to "Plug & Play" the integration on the ship, the platform or any other offshore facility is done quickly.