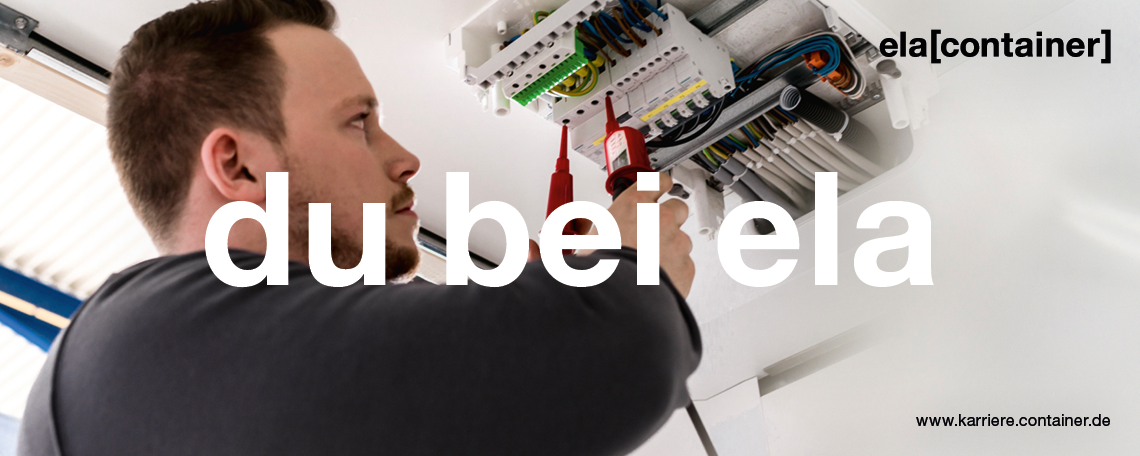 Service Technican Netherlands (m/f/x)

Location: Groningen
Working Hours: Full-time employee

1,200 employees in 20 locations around the world with a fleet of 50,000+ circulating containers. Since ELA's establishment in 1972, our business has continuously been expanding, we are specialists in mobile room solutions. Our family-run company based in Haren (Ems), Germany, is growing at a fast pace and we are actively looking for qualified and dedicated team players to join us locally, internationally and beyond.

In order to continue to ensure a high level of customer satisfaction, we are currently looking for a service technican  (m/f/d) for our customers in the Netherlands. You're a person with your individual profile, qualifications, talents and wishes. But we are not like any other company. We offer exciting jobs, opportunities for your further development and an easy going working atmosphere. Interested? Then we should get to know each other better.
Your responsibilities
Erection and dismantling of container systems
Replacing container doors, windows and walls on site at the customer's premises
Installation of container safety devices (door locks, window grilles, etc.)
Replacement or repair of sanitary, heating and air-conditioning installations
Maintenance of assembled container systems incl. testing and documentation
Your skills
Successfully completed vocational training as an electrician, carpenter, plant mechanic or comparable qualification
Independent, committed, responsible and customer-oriented way of working
Good manners with a friendly, serious appearance
Driving licence class BE
High willingness to travel
What you can expect from us
We organise an extensive induction programme for you, so that you get to know the entire group of companies
At ELA, you can also expect a varied job in a globally active company, uncomplicated interaction with each other and many opportunities to contribute your own ideas
You will work closely with our headquarters in Haren (Ems)
How you can apply
The best way to send us your documents is via our career portal at www.karriere.container.de or by e-mail to bewerbung@container.de: your CV, the most important references and qualifications. Add a few lines about what makes you special and why we fit together. We are also interested in your notice period and salary expectations. A personal interview is the best way to get to know each other. We look forward to meeting you!

Any questions?
Contact us via email personeel@ela-container.be or WhatsApp/text message on +32 493 33 30 18.